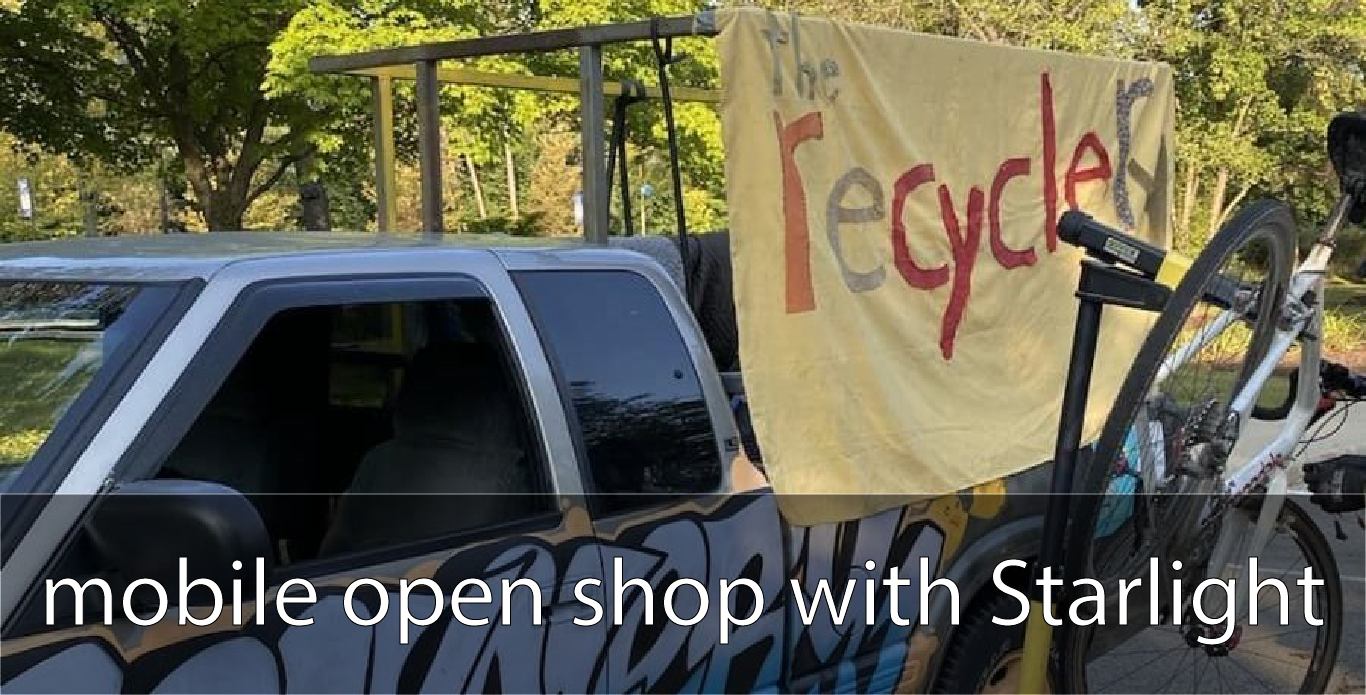 Our next Mobile Open Shop will be at Starlight, 2709 W Devon, on Sunday 10/23 from 12 – 2:30 pm. This will be like our standard Open Shop hours, but in a fun new location! Experienced volunteers will be there with tools to help you repair your bike.
Thanks to funding from the Young Leaders Fund of the Chicago Community Trust, we're holding Mobile Open Shop events in community spaces around the city, bringing our Recyclery mechanics programs beyond our walls.
We're absolutely delighted to be teaming up for this next event with Starlight, a warm community space packed with free engaging programming, dedicated to exploring the history and future of Black and South Asian solidarity. Let's meet there and fix some bikes!
Full details HERE.