Volunteer a total of 16 hours to earn-a-bike.
2
As an alternative to a referral from a partner organization, we offer opportunities for adults and youth to earn a Freecyclery bike through our Earn-a-Bike Fellowship programs.
---
Time required to earn a bike, lock and helmet: 16 hours, within a 1-month span.
We require that all who earn a bike also earn or purchase a secure lock.
Option: put in 12 hours only, and plan to purchase a U-Lock and helmet for $25 upon receipt of bike.
---
Come to the shop at the beginning of Volunteer hours, complete a 1-page application, and begin earning your bike the same day!
Earn-A-Bike Fellows spend a portion of their Fellowship hours refurbishing the bike that they will take home. Additional hours will be dedicated to helping with shop organization projects, and repairing other bikes for the Freecyclery Program.
Adults are able to work towards Earn-a-bike time during our Volunteer Hours:
Monday 12pm – 3pm

Tuesday 7pm – 9pm

Wednesday 6pm – 8pm

Thursday 10am – 1pm
Open the Earn-a-Bike Fellowship application (English)
---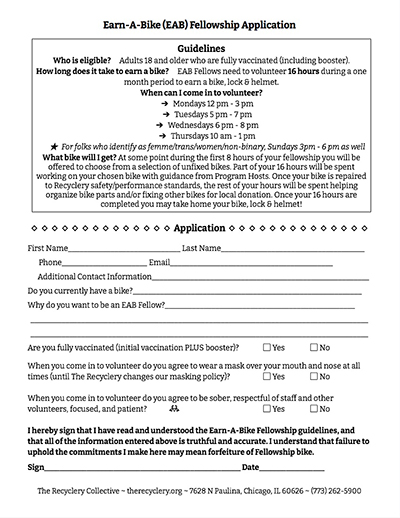 ---
Open the Earn-a-Bike Fellowship application (Pashto)
---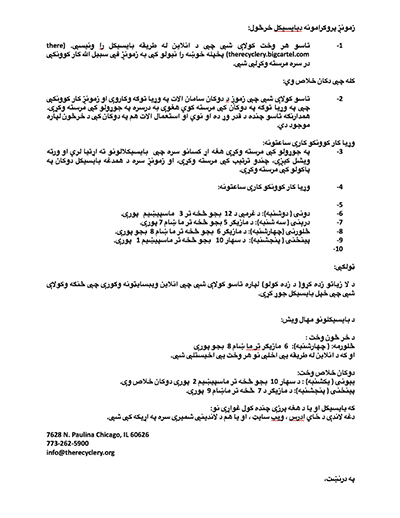 ---
Printed versions of these documents are available at the shop.
---
---