Matthew McMunn – is our Volunteer & Outreach Coordinator. Contact him if you'd like! (volunteer@therecyclery.org)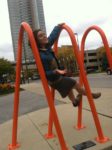 Tzippy Rhodes – coordinates the Freecyclery program, runs youth programs, and also teaches our Tune Up Class. When her bike got stolen one week after moving to Chicago in 2007, she got started fixing up old bikes, and hasn't stopped since. Tzippy is also a member of the collective. (tzippy@therecyclery.org)
Lee Andel Dewey – is our current Accountant and Administrative Coordinator, and a long time fan of The Recyclery. They have been a commuter cyclist in the city since 2005. They are passionate about both harm reduction and increasing access to resources, and are thrilled to be able to to do that here. They are also the Lead Organizer for CommunityCave Chicago, and are especially pleased to be able to bring these two worlds together, along with Women Bike Chicago, for our monthly WTF (women, trans, femme) Night. Cute!
Peat Moss – is the lead mechanic. Peat has been active in the collective since 2008 and hosts shop events, leads projects, and teaches classes.
 Emily Fleitz – is our Bike Wrangler and Donation Manager. She's as passionate about moving unwieldy items as she is connecting people to things they need. You'll find her behind the wheel of our collection truck, herding bikes to a new, loving home. In her spare time, Emily is a grad student at DePaul University, studying Refugees and Forced Migration. (donatebikes@therecyclery.org)
---
Collective Members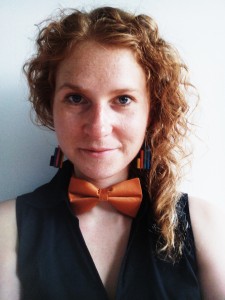 Igna Tuinylaite – is one of the three lady members of the collective. Igna found The Recyclery to be a great platform for creative projects and ideas. Her main focus is on outreach and volunteer coordination/retention so you will most likely meet her in person at our events.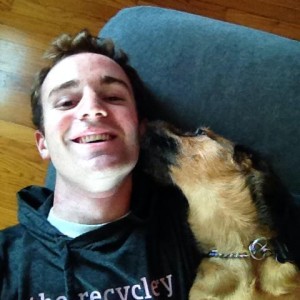 Matt Ford – nothing gets his wheels turning like the thought of a world on bikes. He can be found at the Recyclery on Thursday nights and Saturday afternoons working towards that vision. He's also a PhD student at Northwestern studying bikes, of all things.
Louis Knapp – develops software and rides a 2009 Schwinn Madison. On the weekends during the migratory season, he likes to collect injured birds that have collided with buildings downtown.  Louis is our Treasurer and a regular Open Shop host.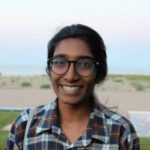 Sneha Narayan – was a bike novice until the spring of 2014, when she bought her first bike as an adult at the Recyclery. She soon fell in love with riding her bike around Chicago and became an earnest proselytizer of urban biking. You'll find her at the Recyclery on Saturday mornings during the bike sale, enthusiastically encouraging people to buy bikes and ride them around town. She spends the rest of her time working towards a PhD at Northwestern University.
Keon Turner – is a long time presence at the shop and a dedicated volunteer. He loves to get dirty, fix stuff, and help people that need it. Keon enjoys seeing others understanding the knowledge he's able to share and vice versa.