We hope you're all doing well as we transition into colder weather!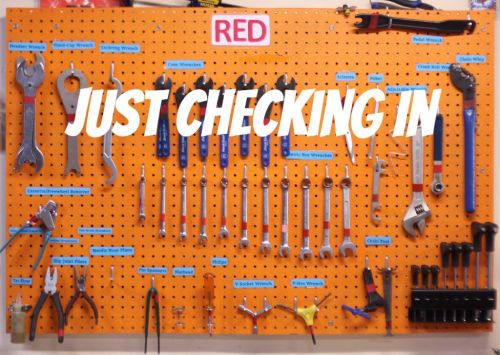 Upcoming Holiday Hours:
We are closed for Thanksgiving; Wednesday the 24th through Sunday the 28th of November. Normal hours will resume starting Monday, November 29.

COVID Safety:
We have an important announcement. As we move Open Shop inside for the winter we are extending our vaccination requirement to patrons. We ask that
ALL PATRONS BE FULLY VACCINATED IN ORDER TO PARTICIPATE IN OPEN SHOP ON SUNDAYS.
For the safety of all participants, patrons working alongside others for a prolonged period of time should be taking the same precautions as our staff, collective members, and volunteers.
Please be prepared to show your vaccination card on Sundays. The Recyclery requires everyone in the shop to be fully vaccinated and masked at all times. Please help us stay safe while providing the community with an important resource.
Classes:
Now, on to lighter news
…The Recyclery has successfully resumed teaching a limited amount of bicycle maintenance classes! Tune-Up and Overhaul Classes are offered on our Big Cartel site, fall classes are full, but stay tuned for announcements on our upcoming winter sessions! Email info@therecyclery.org to receive announcements.


Social Fun:
The Active Transportation Alliance is hosting the online Bicycle Film Festival – Chicago, which will be screening films online from Nov. 19th-28th. If you are interested in attending, you can find out more information or get tickets here: