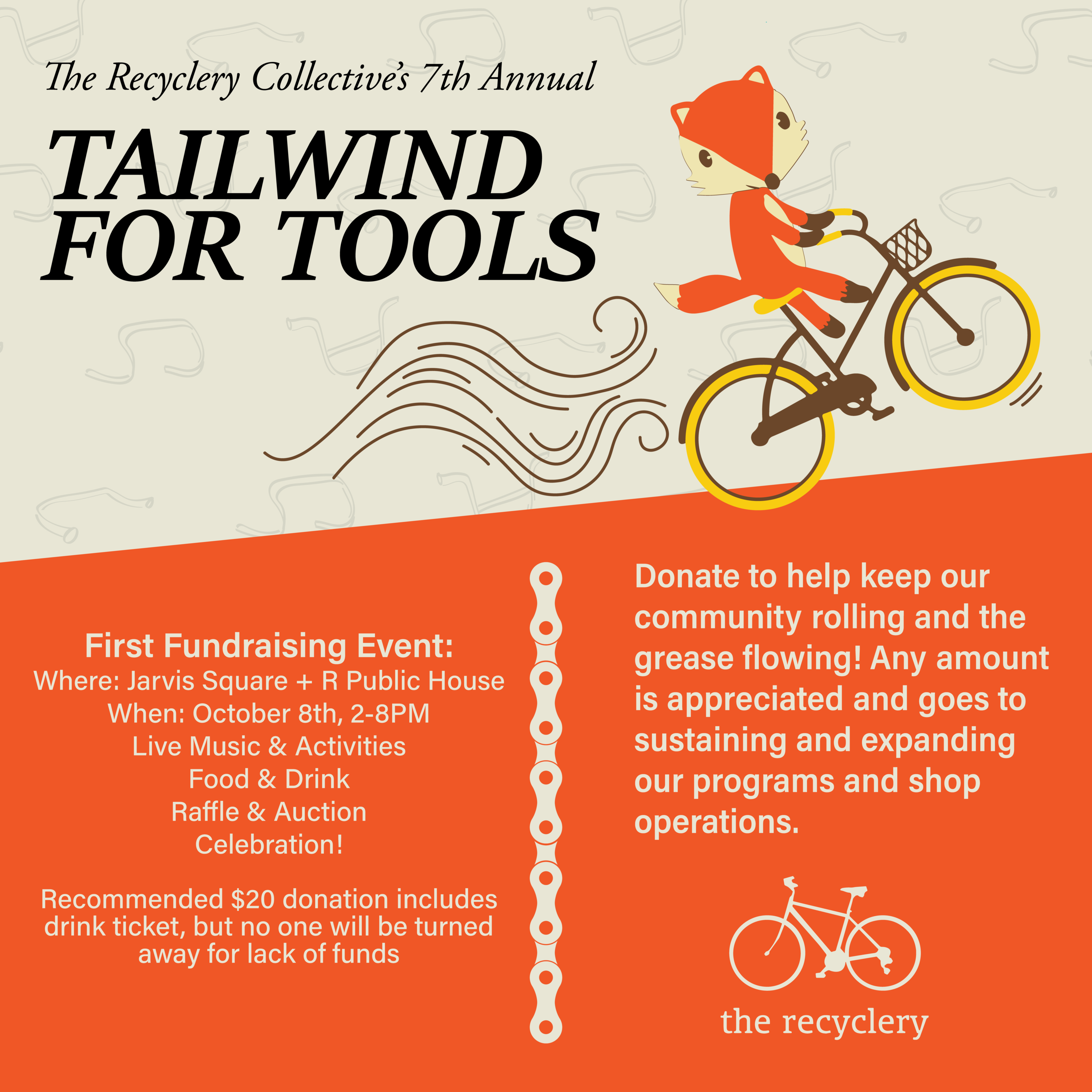 We're excited to announce The Recyclery Collective's 7th annual Tailwind For Tools Fundraiser!
From October 8th to December 31st of 2023, we will be hosting a series of charity events to help keep our shop lights on and our community programs running smoothly. While sales of refurbished bikes covers a significant portion of our operating expense, your financial support can help us improve operations and empower more people to ride bikes!
Please join us in our campaign kick-off on October 8th from 2PM to 8PM in the Jarvis Square Alfresco and R Public House for food, drinks, live music, raffles, silent auctions, activities and a whole bunch of good vibes.
If you would like to donate, click "Donate" below or check out our GiveButter page here!